entrevistas
[ Volver al artículo en castellano ]
Paul Farrington: "For a music theatre performer Voice Craft is a vital training"
30/03/2009
He is now one of the most sought after Vocal Consultants in his field and is vocal coach to some of the world´s best known Opera and Concert Singers. Paul Farrington will be in Barcelona's Aules School offering a Voice Craft course from 8th to 13th April.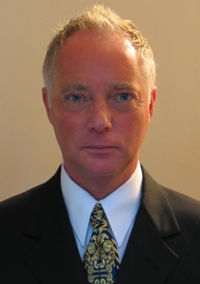 Since graduating in Voice and Piano from the Birmingham School of Music, Paul has had a wide and varied career as a performer, choral conductor and singing teacher. He has held positions at, amongst other institutions, The Royal Academy of Music, Welsh College of Music and Drama and Birmingham Conservatoire. He is now one of the most sought after Vocal Consultants in his field and is vocal coach to some of the world´s best known Opera and Concert Singers.
Having been Clinical Vocal Consultant at the University Hospital in Birmingham for 16 years, he now holds the same position with Harley St ENT in London, as well as being Vocal technique coach to the Jette Parker Young artists programme at the Royal Opera House Covent Garden.
For people interested in understanding and improving their voice, Voice Craft´s system is effective for beginners and professionals of the singing and of the voice in general. Nowadays, Voice Craft is being practised by teachers and opera singers, vocal technical of the West End, teachers of conservatoires and schools of theatre, teachers of voice and diction, speech therapists, and numerous professionals of theatre and the different areas of the singing.
Before his arrival at Barcelona to offer, from 8th to 13th April, a Voice Craft course in Aules School besides Helen Rowson, Paul Farrington tells us more details about Voice Craft system and about its importance to develop a musical theatre career.
COULD YOU EXPLAIN WHAT IS THE VOICE CRAFT METHOD? WHAT ARE ITS DIFFERENCES WITH OTHER VOCAL TECHNIQUES?
Voice Craft is a systematic approach to the teaching of voice, based on the primary function of the laryngeal mechanism. Jo Estill's research, breaks down the process of producing sounds into 13 exercises, or Compulsory Figures, which isolate the independent structures in the vocal mechanism. This allows the performer to choose which 'ingredients' they choose to combine in the 'recipe' for any particular sound they want to make, and allows them to safely, and healthily produce any sound from Opera to Belt, and everything in between without causing trauma to the vocal folds.
The Voice Craft System differs from more 'traditional' methods of teaching voice, in that is physiology and not aesthetically based, and so has no bias towards any genre.
WHY IS IMPORTANT FOR A MUSICAL PERFORMER KNOWING THE VOICE CRAFT METHOD?
Within the Musical Theatre repertoire, there are many different styles, as there are in the Operatic repertoire, so to perform these different styles, the singer needs to be aware of the physiological requirements of producing the right sound for the right score. You would not for instance sing a Rodgers and Hammerstein score with the same voice quality as Mamma Mia, I hope! Belt Quality is perhaps the most controversial of the sounds that the human voice can make, and is often thought of as being damaging to the voice. However, there are no more risks in using this voice quality, than there are in singing in Opera Quality, providing the sound is properly produced. Jo Estill's work teaches how to Belt safely and healthily, and for a music theatre performer giving up to 8 shows a week this is vital training. The course also introduces other voice qualities and combinations of voice qualities, which give the performer a much wider range of sounds with which to 'tell the story'.
BUT KNOWING VOICE CRAFT METHOD IS NOT ONLY IMPORTANT FOR MUSICALS PERFORMERS, ISN'T IT?
Absolutely, my work is primarily with Opera singers at International level, and I use the Voice Craft 'system', and Jo's research as the basis which informs all my teaching.
I am also, and have been for many years a clinician, working firstly at the University Hospital in
Birmingham, and now privately with a number of Harley St Consultants in London.
The Voice Craft system can be applied to all voice users, as it is based on the physiology and anatomy of the body, and so is now used in voice clinics all over the world as an effective method of vocal therapy and recuperation.
YOU'VE BEEN TEACHING VOICE CRAFT IN AULES FOR MANY YEARS, HOW WOULD YOU DESCRIBE THIS EXPERIENCE? HOW ARE YOUR SPANISH PUPILS?
It is always a joy to come to Barcelona, which is one of my favourite cities in the world, and I am always made to feel so welcome at Aules. My work in Barcelona, also in Madrid is always with my dear friend and colleague Helen Rowson, and our long and special relationship allows us to work together to make the courses fun, as well as stimulating to the course particpants. The Spanish students are wonderful, because they are so open to new ideas, especially those from the Musical Theatre world, It's such a shame that the Classical singers in Spain don't realize how much this work could help them too.
YOU´VE WORKED AS A PROFESSOR WITH PEOPLE ALL AROUND THE WORLD. ARE THERE MANY DIFFERENT BETWEEN STUDENTS FROM ONE COUNTRY OR ANOTHER?
I am fortunate enough to travel to many different countries doing what I do, and as music a singing are a language of their own, there is always a common language, even if I don't speak the language of that country myself. Sometimes there are things about a particular language or even an accent within a language that cause 'issues' in producing the voice as easily as we would want to. So again, this is where Jo's work really helps. Because we are dealing with the physiology of the voice and it's function we can target very quickly which part of the mechanism is causing the problem and using one of the Compulsory Figures, we can begin to rebuild the function of the voice to achieve the optimum results.
WHAT SHOULD KNOW A PERSON BEFORE GOING TO ONE OF YOUR CLASSES?
Because the course is so well constructed, all the student needs to come with is an open mind, and a willingness to perhaps let go of some of the things they may have been told about the voice in the past. Helen and I are both 'blessed' with an evil sense of humour, so the student needs to able to have fun as well as learn.
There is a lot of information in the course, and we try to present it within a relaxed and stress free atmosphere, and Aules is an ideal place to do this.
YOU HAVE WORKED WITH DIFFERENT CASTS OF WEST END MUSICALS… WHAT IS YOUR WORK WITH THEM?
Sometimes I am called on to work to fix individual problems with principal artists, and other times to give workshops to whole companies in keeping their voices safe and healthy.
Other times I am there to see why perhaps singers are having difficulties delivering what the director or musical director wants, whilst trying to dance complex choreography.
YOU´VE WORKED AS VOCAL COACH OF INTERNATIONAL ARTISTS OF OPERA AND MUSICAL THEATRE. WHAT ARE THE MAIN PROBLEMS OR NEEDS THESE PROFESSIONALS HAVE RELATED TO THEIR VOICE?
Many of the opera singers I work with, have been trained by what might be called traditional methods, which are often based on imagery, or copying what their teacher does. This may be fine for many years, but as the voice changes and it does for all kinds of reasons, this can leave the singer not knowing how to deal with it, because they have no fundamental understanding of how their voice functions, & so, don't know what to do to help themselves when things go wrong, and this can be very distressing for them. Singers travel much more than they used to, and perform more often than they would 20 years or so ago. Also the demands of productions have become much more in that time, and singers now have to 'act' and be more realistic in portraying the drama of the score than was required of them years ago. Gone are the days of the 'park and bark' style of Opera where the singer would just come down to the footlights to deliver their aria, bringing the whole dramatic flow of the performance to a standstill.
Directors demand sometimes make unreasonable demands on the singer, and the singer often treis to fulfill these demands, at the expense of their own vocal safety.
A regular trip to the Voice clinic should be part of any professional performers schedule, perhap an annual check up, just to make sure that everything is in good working order would be my advice.
This allows the phoniatra to see in advance if there are any musculoskeletal imbalances which may give problems in the future, as well as checking on the health of the vocal folds themselves.
Barcelona is fortunate to have a number of excellent practitioners in this field who know how to work with the professional voice user, and one of these 'specialist's numbers should be in every singers mobile phone. Just in case!