[ Volver al artículo en castellano ]
TAMSIN CARROLL, Sydney (Australia) 1979
20/05/2009
Australian actress that has appear in musicals as INTO THE WOODS, A LITTLE NIGHT MUSIC, OLIVER o GREASE. Her West End debut is alternating the role of Nancy in OLIVER!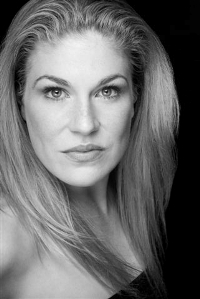 Her professional debut was at the age of 10, in Andrew Lloyd Webber's EVITA.
Other theatre credits include Little Red Riding Hood in the acclaimed Sondheim musical INTO THE WOODS, in which her father played the Narrator. Also with the Melbourne Theatre Company she understudied three of the lead characters in A LITTLE NIGHT MUSIC. In 2000 she was cast as Mariane in SHOUT! and at 22 she was cast as Nancy in the Australian production of OLIVER! In 2003 Tamsin followed up her successful tour of OLIVER! with two Production Company roles in the limited Melbourne seasons of HAIR and BYE BYE BIRDIE. In 2005 she played Rizzo in GREASE, and in 2006 she starred DUSTY: THE ORIGINAL POP DIVA; after this, she played Marta in COMPANY and Magenta in THE ROCKY HORROR SHOW.
Currently she is alternating the role of Nancy with Jodie Prenger in Cameron Mackintosh´s new revival of OLIVER!, at the Royal Drury Lane Theatre.

- The first musical you saw and/or most impressed you: The Sydney Theatre Company's Production of COMPANY. Stunning.
- You would like to make a duet with Bette Midler singing Any song!
- London or New York? London.
- Do you keep the brochures of the musicals you watch? My house is covered in Musical Posters.
- The worst moment you've live on the stage was: (as a performer and/or as a spectator): Stacking it down the stairs in OLIVER on my entrance.
- An unforgettable moment: (as a performer and/or as a spectator) My debut on the West End
- Some superstition before the opening night? Never say 'Good Luck'.
- A musical character that you would like to BE (not perform): The witch in INTO THE WOODS. So cool.
- A character of your opposite sex that you would like to perform: Dodger.
- The more/less that you like of your work: I love my work. Full stop.
- A musical movie: DUSTY.
- The last CD/DVD related to Musicals that you have bought is: JERSEY BOYS.
- Agree or disagree with TV Shows finding new Musical Stars: There are Pros and Cons, but it sure brings people to the Theatre, which can only be a good thing!
- You feel proud of: The kids in the show.
- Of these moment you're living as an actress, the most important to you is: Enjoying myself when I'm on stage.
- Projects: At the moment…….a very different jigsaw puzzle, of Shakespearean face!
Información Relacionada