noticias
Justin Guarini completa el elenco de WOMEN ON THE VERGE OF A NERVOUS BREAKDOWN en Broadway
19/08/2010 (actualizada 29/09/2010)
El finalista del reality 'American Idol' interpretará el personaje de Carlos en el musical basado en la película de Pedro Almodóvar 'Mujeres al borde de un ataque de nervios'.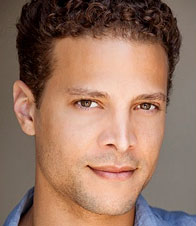 La compañía del nuevo musical WOMEN ON THE VERGE OF A NERVOUS BREAKDOWN que llegará a Broadway este otoño ha quedado completa con la incorporación de Justin Guarini en el personaje de Carlos, el hijo de Ivan y Lucía, papeles que serán interpretados respectivamente por Brian Stokes Mitchell y Patti LuPone. Justin Guarini es conocido por ser finalista de la primera temporada del reality televisivo 'American Idol'.
Además de Brian Stokes Mitchell (MAN OF LA MANCHA, KISS ME KATE, RAGTIME) y Patti LuPone (ANYTHING GOES, SWEENEY TODD, PASSION), el resto del elenco principal de WOMEN ON THE VERGE OF A NERVOUS BREAKDOWN cuenta también con Sherie Rene Scott (EVERYDAY RAPTURE, THE LITTLE MERMAID) y Laura Bennanti (INTO THE WOODS, GYPSY, NINE). La compañía del musical se completa con de'Adre Aziza, Nikka Graff Lanzarone, Danny Burstein, Mary Beth Peil, Julio Agustin, Alma Cuervo, John Carroll, Murphy Guyer, Rachel Bay Jones, Nina Lafarga, Yanira Marin, Sean McCort, Vivian Nixon, Luis Salgado, Jennifer Maria Sanchez, John Schiappa, Samantha Shafer, Phillip Spaeth y Charlie Sutton.

Basado en la película de Pedro Almodóvar de 1988 'Mujeres al Borde de Un Ataque de Nervios', WOMEN ON THE VERGE OF A NERVOUS BREAKDOWN se sitúa a finales del siglo XX en Madrid, y cuenta la historia de un grupo de mujeres cuyas relaciones con los hombres conducen a 48 horas de amor, confusión y pasión.

WOMEN ON THE VERGE OF A NERVOUS BREAKDOWN está producido por el Lincoln Center de Nueva York, cuenta con con libreto de Jeffrey Lane, música y letras de David Yazbek (THE FULL MONTY) y dirección de Bartlett Sher. El musical iniciará funciones previas en el Belasco Theatre de Broadway el 8 de octubre de 2010, estrenándose oficialmente a nivel muncial el jueves 4 de noviembre.
Enlaces de Interés
Información Relacionada
Comentarios
Para poder añadir comentarios necesitas autentificarte como usuario registrado de todoMUSICALES.