noticias
Se completa el elenco del estreno en Broadway de THE BRIDGES OF MADISON COUNTY
09/12/2013
Hunter Foster, Cass Morgan y Michael X. Martin se unen a los previamente anunciados Kelli O'Hara y Steven Pasquale en el nuevo musical de Jason Robert Brown que se estrenará en Nueva York el 17 de enero de 2014.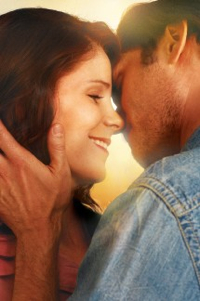 Se ha anunciado el elenco completo que estrenará en Broadway THE BRIDGES OF MADISON COUNTY el próximo año. El nuevo musical de Jason Robert Brown basado en la película homónima comenzará funciones previas en el Gerald Schoenfeld Theatre el 17 de enero de 2014, estrenándose oficialmente el 20 de febrero.
Uniéndose a los previamente anunciados Kelli O'Hara como Francesca Johnson y Steven Pasquale como Robert Kincaid, estarán Hunter Foster como Bud Johnson, Cass Morgan como Marge, Michael X. Martin como Charlie, Caitlin Kinnunen como Carolyn y Derek Klena como Michael. Completan el elenco Whitney Bashor, Jennifer Allen, Ephie Aardema, Katie Klaus, Luke Marinkovich, Aaron Ramey, Dan Sharkey, Tim Wright, Jessica Vosk, Charlie Franklin y Kevin Kern.

THE BRIDGES OF MADISON COUNTY narra una breve y apasionada historia de amor situada en 1965. La apacible pero anodina vida de Francesca Johnson, un ama de casa que vive en una granja con su familia, se ve alterada con la llegada de Robert Kincaid, un veterano fotógrafo de la revista National Geographic que visita el condado de Madison (Iowa) para fotografiar sus viejos puentes. Cuando Francesca invita a Robert a cenar, un amor verdadero y una pasión desconocida nacerá entre ellos.

La novela 'The Bridges of Madison County' (traducida en castellano com 'Los Puentes de Madison') de Robert James Waller fue editada en 1992, convirtiéndose en un gran éxito de ventas. En 1995 Clint Eastwood dirigió su adaptación cinematográfica protagonizada por él mismo junto a Meryl Streep.

El musical cuenta con música y letras de Jason Robert Brown (PARADE, THE LAST 5 YEARS, 13) y libreto de Marsha Norman (THE SECRET GARDEN). El montaje está dirigido por Bartlett Sher (WOMEN ON THE VERGE OF A NERVOUS BREAKDOWN, SOUTH PACIFIC, THE LIGHT IN THE PIAZZA).

THE BRIDGES OF MADISON COUNTY se estrenó en el Williamstown Theatre Festival el pasado mes de agosto con Steven Pasquale y Elena Shaddow como protagonistas.

El equipo creativo de THE BRIDGES OF MADISON COUNTY incluye a Michael Yeargan (escenografía), Catherine Zuber (vestuario), Donald Holder (iluminación), Jon Weston (sonido) y Thomas Murray (director musical).
Enlaces de Interés
Información Relacionada
Comentarios
Para poder añadir comentarios necesitas autentificarte como usuario registrado de todoMUSICALES.